We help organizations support and develop talented working mothers through specialized coaching programs – resulting in higher retention, performance and a more diverse workforce.
Mothers work hard – and are struggling
Women are 46.7% of the total workforce in the US – and losing ground every day.
One in four working women in North America said that they were considering downshifting their careers or dropping out of the workforce entirely. For working mothers, and particularly those with young children, the number was one in three. (McKinsey)
This She-cession disproportionately effects women of color. (Guardian)
Many companies have new D&I or DEI leaders, so there are growing opportunities to address this growing issue
Corporate Coaching Program
This program is designed for organizations eager to retain and develop high potential employees who are new or soon-to-be mothers, helping them to successfully transition into parenthood while continuing to succeed in the workplace. The program is also beneficial for working mothers at any stage.
New mothers often struggle to manage the high demands of parenthood with their career, and this challenge has only been exacerbated by the recent global pandemic. With more working mothers of all stages feeling overwhelmed at home, an increasing number are putting their professional goals on the back burner or leaving the workforce altogether. For those that stay at their jobs, many fear being 'mommy-tracked' in their careers due to their family commitments.
Organizations can take pro-active action to help retain and engage these new mothers through this life transition while building resilience, cultivating high-performance, and generating loyalty. Through 1:1 coaching, joint and individual sessions with their manager, and a feedback session to HR/leadership, our program helps employees find the confidence to succeed both at work and home, while improving communication between manager and employee. As a result, employees feel more supported, engaged and valued – helping them perform at their best.
The program includes:
6 sessions with the employee, one on one. These 80 minute sessions will go through the Plan Creatively process outlined below. These sessions will take place over 3 months (roughly every other week), or they can straddle maternity leave.
2 sessions with the manager, one on one. These 60 minute sessions will explore any concerns the manager may have regarding any changes and expectations of the new mother. These sessions will encourage open communication, support the manager's style, ensuring a supportive and people first approach.

These sessions can bookend the employee's program as a way to check-in and measure progress.
1 joint session with the employee and the manager. This 60 minute session will support ongoing dialogue between the two parties to ensure positive communication.

This session can had at the end of the program, to transition the conversations with the coach to the manager.
1 session with Human Resources/Leadership. This 1- 1.5 hour session will provide feedback on current and future policies for new mothers, families, and their managers. This feedback will be based in best practices and global research, as well as any common themes heard from the employee and manager (without breaking confidentiality.)
If you'd like to support and retain working mothers at your company, or if you'd like to develop a program to support this at-risk group at your organization, please contact sara@plancreatively.com for more information.
Plan Creatively delivers customized corporate workshops aimed at employees and leadership teams that help support the success of working mothers in the workplace.
Topics include:
How to manage difficult conversations between managers and employees
How to cultivate a culture of open communication
Balancing priorities at work and home
Plan Creatively's founder Sara Madera is available for engagements to speak about issues facing working mothers and how these issues can be overcome by individuals and with the support of their employers. She has spoken at corporate events at companies such as UPS and community organizations such as American Association of Singapore and Treehaus Co-working space.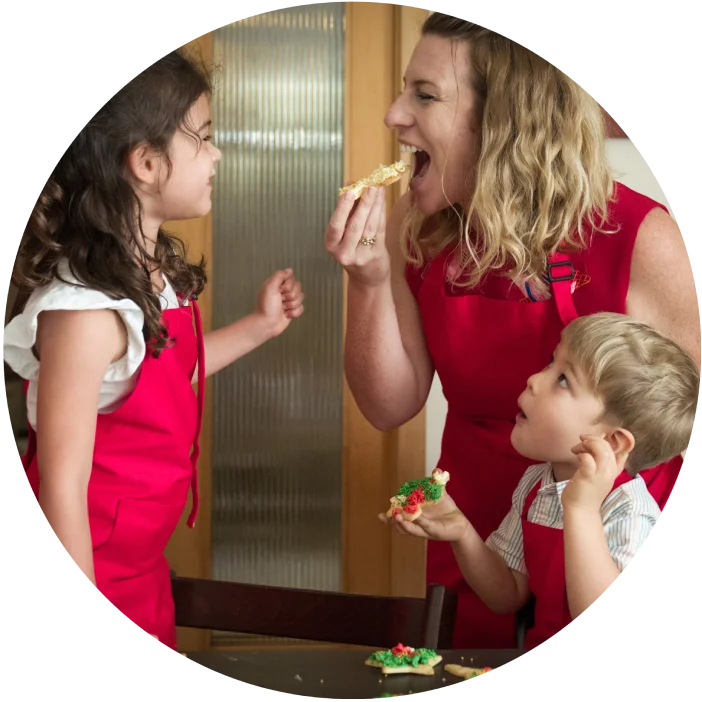 Plan Creatively is led by Sara Madera, and is focused on helping women redefine what it means to be a successful working mother. Working together with individuals and organizations, Plan Creatively provides coaching, tools and strategies that allow working moms to thrive professionally. Learn more »